Frequently Asked Questions
Scheduling
How do I schedule a headshot session for my office?
---
Contact us with what you are looking for and one of our representatives will invite you to set up a consultation to take note of all of your needs.
---
What happens if someone on my team was unable to make the shoot the day you were here?
---
This is a common question, and one that Capturely handles fluidly. In the event that a team member is out the day of your photoshoot, Capturely will work with you to schedule that team member with one of our local photographers
---
Do you offer flexible scheduling for my executives?
---
We can work with your team to create a flexible schedule that allows your team to shoot at their convenience within a time allotted.
---
How do you address group scheduling?
---
We use a professional scheduling software system along with custom scheduling links that can be sent to your team for them to select their own shoot time.
---
I have 'New Hires'. Can I send them to you to get their headshots?
---
Yes! Part of our value is working with new hires to update their headshot to be consistent with the remainder of your team.
---
Can you come back again in the future to shoot headshots for new employees?
---
Yes, we can set up a time to come back in the future to update your team headshots and service new team members.
---
---
Retouching
Can I get my teams pictures in different formats for my web developer?
---
Yes, our images are delivered in both hi and low resolution. If there is a specific format or resolution you need just let us know and we will accommodate.
---
How long does a group composite take to get back?
---
Our retoucher will complete your group composite in 5 business days after all images are selected.
---
What information do you need to create a digital group composite?
---
We need the height of each person (for scale) and the order you would like them to appear in the group composite.
---
---
Payment
Is There A Deposit Required?
---
Yes, typically a minimum deposit of fifty percent of the total shoot cost is required to reserve your time/date and receive a scheduling link.
---
When do you require full payment in advance?
---
If a shoot is less than 5 business days away then we require full payment to confirm the shoot.
---
---
Before Shoot
What should I tell my team to wear?
---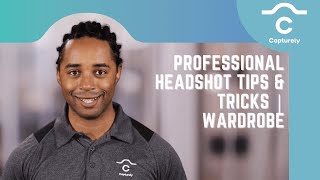 We have some great suggestions for what to wear for your session in this Tips & Tricks video.
---
What can I do to prepare to look my best?
---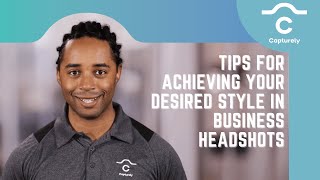 ---
---
During Shoot
How long does each person take to get their headshot?
---
Many packages are very efficient and can be completed in as little as 3-5 minutes per person.
---
How will I know what to do?
---
You and your team will work together with a Capturely Photographer to achieve the look that works best for you and your brand. Watch the video below to hear more on collaborating with your photographer for great results.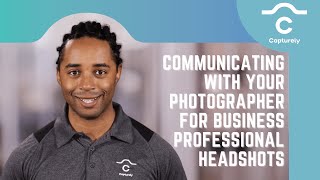 ---
Any tips for looking good in my photos?
---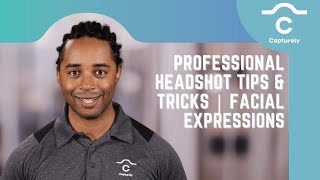 ---
---
After Shoot
Can I have all my team members delivered to me as one set of pictures?
---
Yes, we can send one person all of the photos and let that person distribute them as they see fit.
---
How long does it take to get my team's images?
---
You will receive a link to your team's photos in five business days
---
What if I want to make an adjustment to my group composite? How long does that take?
---
We can add or remove members of your team from the group composite. Adjustments take up to 5 business days.
---
What happens if we don't like the photos?
---
Our aim is to shoot headshots that are usable. If you are unhappy with your photos we may offer a reshoot if needed.
---
How do I select a headshot?
---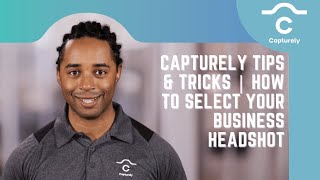 ---
---
Common Questions
Does Capturely Offer Photography In My Area?
---
Great Question! We are growing our nationwide network of photographers every single day. If you contact us with some basic details (location of shoot, number of people needing images, and approximate date) we will let you know right away.
---
What's Your Cancellation Policy?
---
Life happens, we understand. If you need to cancel or reschedule your Capturely image experience for any reason don't worry, we've got your back. Contact us at (855) 639-3297 to discuss rescheduling options for you and your team. Any deposit or purchase made can be fully applied to a future photoshoot. Out of respect for our efforts and time needed to serve our clients we do not offer refunds.
---
Is Parking Offered?
---
In most cases the answer is yes but parking availability varies based on location and date; detailed instructions will be provided upon booking and if you have any questions you will have a chance to review these details with your a pre-production team member before your session.
---
Do You Deliver Photos to Each Person Individually? Or One Link For The Group?
---
We can do both/either. If you prefer each person to have their own separate gallery (without the ability to see other people's photos) then we would create individual galleries. However, if you would like access to all team photos together then we will send you one link to a Collection of galleries.
---
How Do I Schedule Headshots for My Company/Team?
---
Please call us at 855-639-3297 or Request A Quote HERE
---
Do You Offer Group Discounts?
---
Yes, we do offer volume discounts depending on the size of your group.
---
What If I Don't Know How Many People Will Participate in The Headshot Day?
---
We can start with the minimum number of people who will participate and add more time slots as needed.
---
How Long Does The Shoot Take?
---
The time needed for a photoshoot can be as little as 3 minutes per person and set up time, or we can build in extra time for your team. Call (855) 639-3297 today so we can find out what works best for you.
---
Do You Offer Group Photo Shoots?
---
Our group shots are completed a little differently. We work with our clients to create a digital group composite. This allows us to add or remove individuals from the group shot as needed. We are happy to explain more about how that works, please contact us to get stared.
---
Can Your Photographer Come To Us? Or Do We Come To You?
---
Yes and Yes - Both options are available. We can arrive at your location and set up a pop-up studio in a small 10 x 10 area. Alternatively we can also book a meeting room at a nearby location for all your offsite production needs.
---
Do You Have a Minimum Required to Come to Us?
---
Yes, we do have a minimum of $1,200 in order to schedule a photography session.
---
How Can I Get A Quote?
---
We would love to work with you. Please fill out the form HERE or give us a call at 855-639-3297
---
My Building Requires All Vendors to Have Insurance. Do You Have Liability Coverage?
---
Yes, we are fully insured and work with your risk management department or property management company to get them the information (COI) they need after booking has occurred.
---
What if Our Company Does Not Have a Style For Our Photos. Can You Create a Guide For Us?
---
Yes, our image consultants are great at helping you find a look that works for your brand. If custom creative style guides are desired, we can send you a a proposal after a discovery call to understand your businesses objectives.
---
Can You Match the Photos In Our Company Style Guide So They Are Consistent With Our Brand?
---
We can style match most popular photography, to confirm if it is possible we will need you to send a sample image to our production team. To get started on a style-match photoshoot, book a consultation by calling 855-639-3297 or contacting us.
---
How Can I Use Headshots to Increase Employee Engagement?
---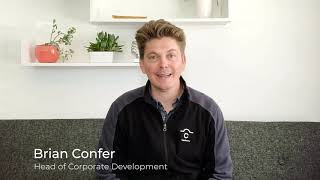 ---
---